Robotex Cyprus 2019 - Awards Ceremony
The Robotex Winners Award Ceremony 2019 was held on September 23, 2019 at the Bank of Cyprus Headquarters. The event honors those who won first places in the Robotex Robotex 3rd Cyprus Robotic Competition, which was successfully completed in June at the University of Cyprus.
The event was welcomed by the following representatives of stakeholders supporting and strengthening the Robotex project: Mr. Costas Agrotis, Chairman of the Board of the Cyprus Computer Society (Organizer), Mr. Panagiotis Sedonas, Chairman of the Board of the Youth Organization (Co-organizer), Dr. Elpida Keravnou, President of the Department of Informatics of the University of Cyprus (Co-organizer), Mr. Andreas Neocleous, Chief Executive Officer of Cyta (Strategic Partner), Mr Michalis Persianis, Corporate Affairs Director of Bank of Cyprus (Youth Supporter) and Dr. George Grigoriou, Dean of Science and Engineering of the University of Nicosia (Educational Innovation Leader). Also, Mr. Socrates Mylonas, Secondary Education Inspector, represented the Ministry of Education, Culture, Sport and Youth, which approved the competition while the event was under the auspices of SA. by the President of the Republic Mr. Nikos Anastasiadis.
The 145 award-winning students and adults participated in the competition with their teams and robots and were awarded the final stage for 13 different challenges. In the crowded venue of Bank of Cyprus all the winners received medals and certificates while lyceum students received scholarships offered by all Private Universities. Also attending the event were students who won world-wide awards at Robotex International held last December in Estonia.
The winners of the Robotex Pancyprian Competition also have the right to take part in the respective International Competition in Estonia on 29/11-1 / 12. The number of people who will be on the Cyprus mission is expected to be higher than the equivalent of 200 last year.
The Robotex and CCS teams participate in a variety of actions related to the field of robotics, technology and youth. Specifically, we will be presenting (with programming and robotics promotion kiosks) at the Researcher Night organized by IDEK (Friday 27/8 night, Philoxenia) and at the Up2Youth Festival organized by ONEC (Saturday 28/9, Afternoon, Fri) . Follow us on social networks for more information.
​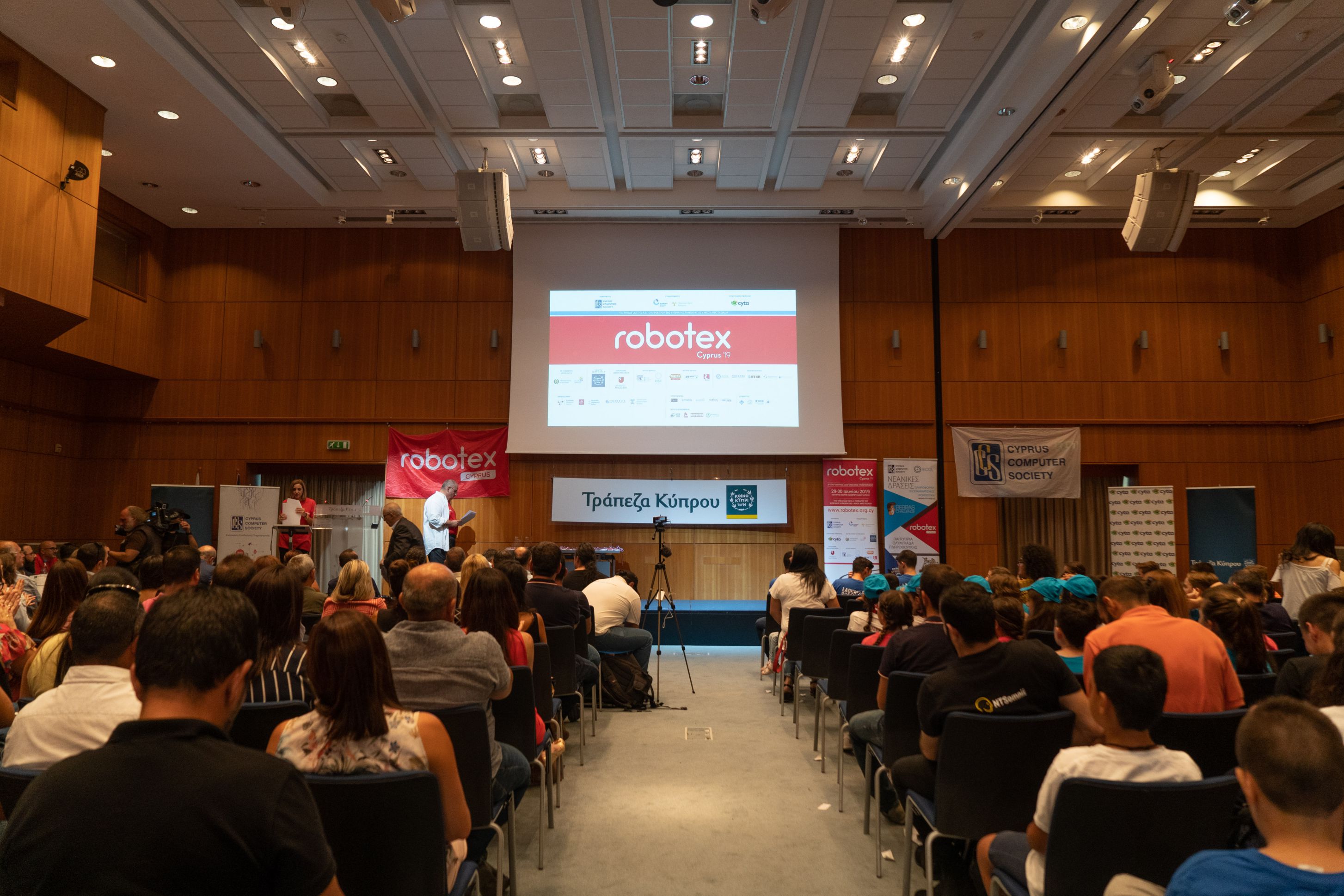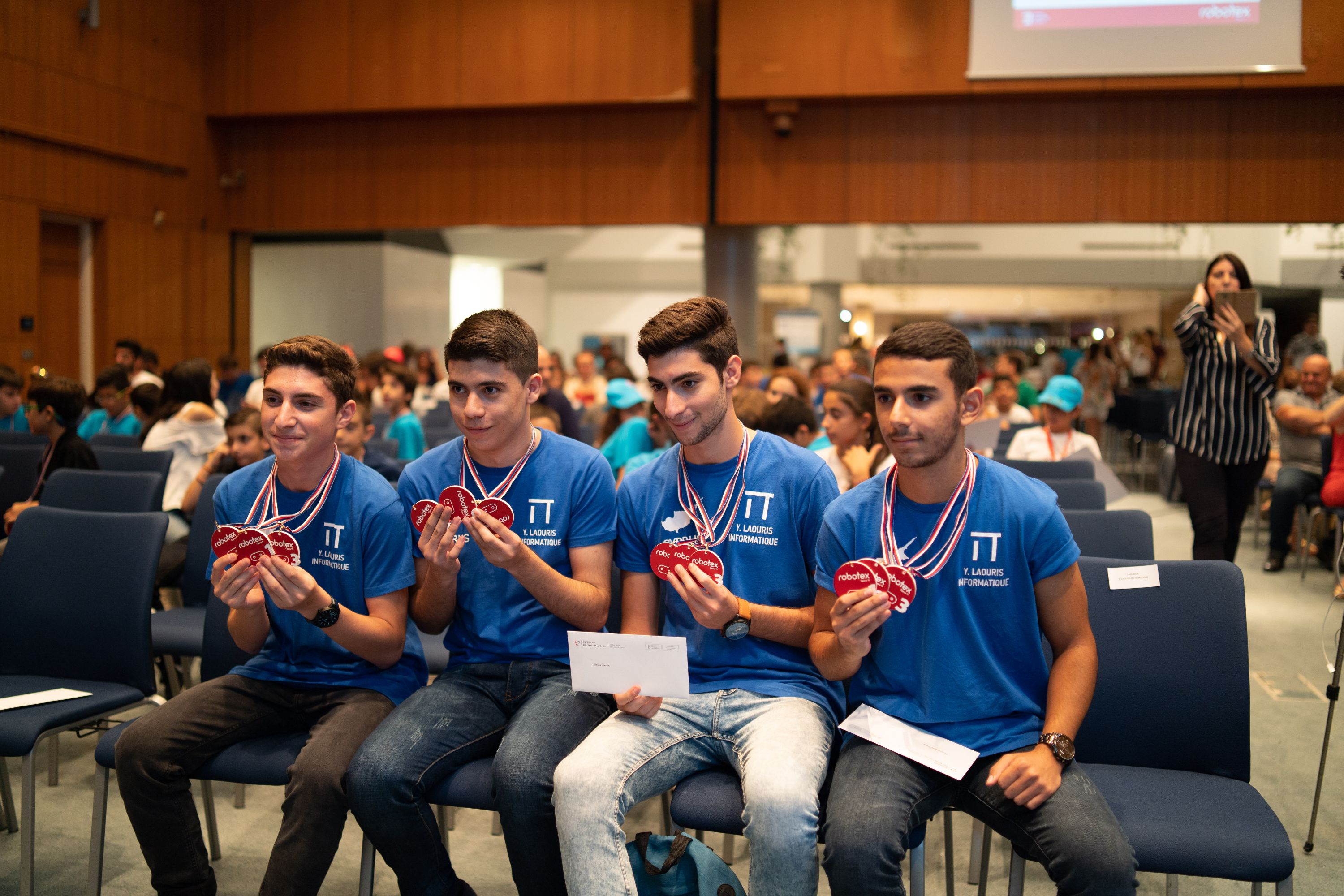 ​